MAKE UP FOR EVER is proof that we should never stop evolving. It's one thing to try and keep up with the competition, but it's quite another to surpass the competition quietly and beautifully... and raise the bar all the way around.
While every other brand on the planet was doing shadow pencils, Make Up For Ever was keeping quiet. And then they released their own Shadow Pencils... and showed everyone how it's done.
The new Aqua Shadow Pencils are more than just smudge proof, crease proof, and saturated with color...
MAKE UP FOR EVER also released five colors, that behave like MATTES.
This is huge. Most shadow pencils (from By Terry to Urban Decay) are shimmer. The trick with shimmer is that it's a particularly easy finish to work with. You can blend, mix, and make a bunch of mistakes with shimmer... and no one will be the wiser. But mattes are a completely different animal. Mattes show every brush stroke, every smudge... and most notably... every mistake.
When I first saw these shadow pencils, I kind of rolled my eyes. I nearly accused MAKE UP FOR EVER of being behind the 8 ball (because everyone and their cousin already had a shadow pencil collection). But then I tried them. WHEW! They set in about 10 seconds (not kidding) and these pencils DO.NOT.MOVE without the help of a makeup remover. My oily eyelids have never been happier!
In addition to five matte colors (black, brown, grey, green, blue), there are also a collection of shimmer pencils. But I have no interest in them. I moved right in and scooped up three mattes.
4E
8E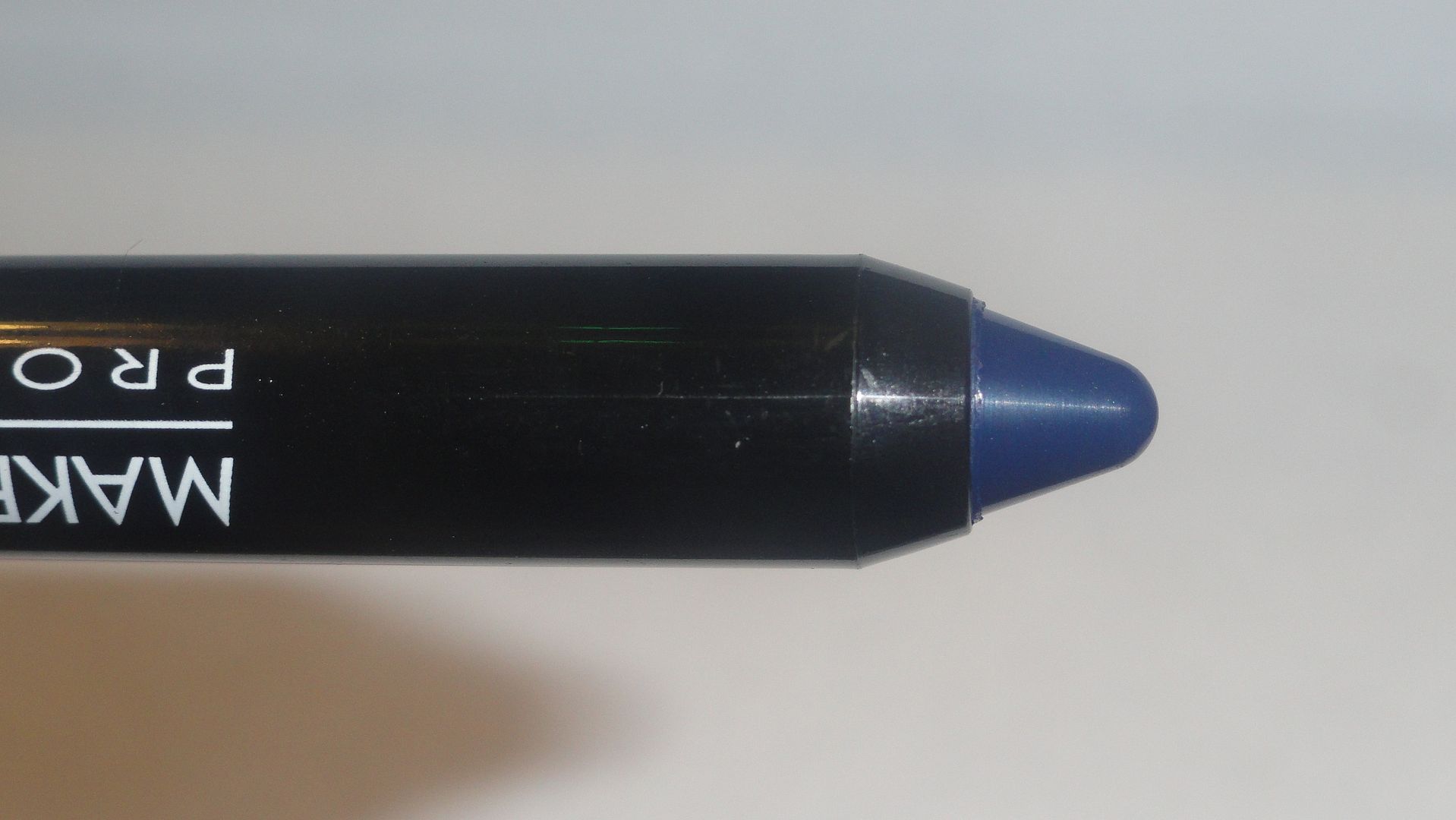 6E
I'm going back for the black and brown colors for SURE. But right now, these will tide me over. You can find out more about MAKE UP FOR EVER Aqua Shadow Pencils
HERE.