Here are the swatches that I promised for the Tarte for True Blood Eyeshadow Palette:
From the left: The Light, Fairy, Dusk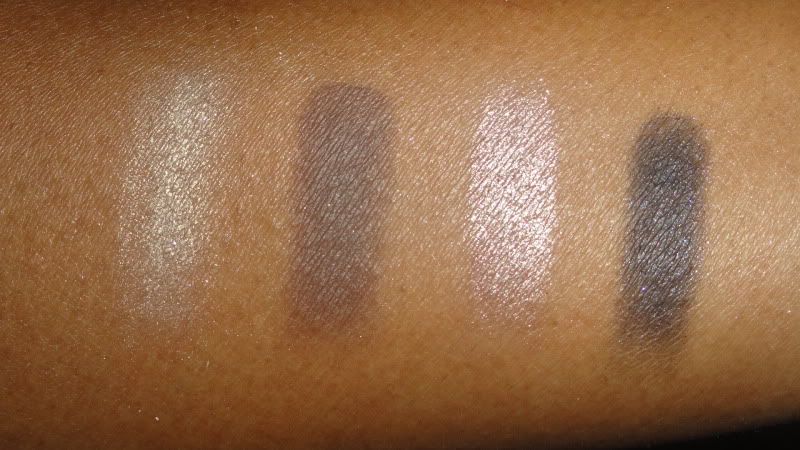 Dawn, Werewolf, Waitress, Nocturnal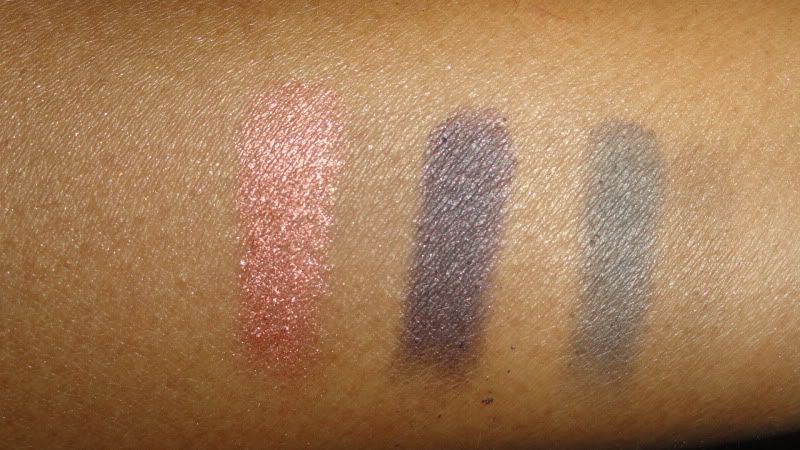 Charmer, Glamour Me, Stake
Bayou, Telepath, The True Death, Immortal
Moss, Legend, V
That's it! With the exception of maybe two shadows, most are highly pigmented with just one swipe. All of them are flattering... I love every single one.
Giveaway details to come... we've got a few others to get out of the way first.
Ciao for now!