Time for another review and comparison. I think I rather like this one. I thought it might be too glittery at first, but I've found that Epatant adds a nice bit of 'light' to other colors. Creasing aside, this one is shaping up to be one of my favorites.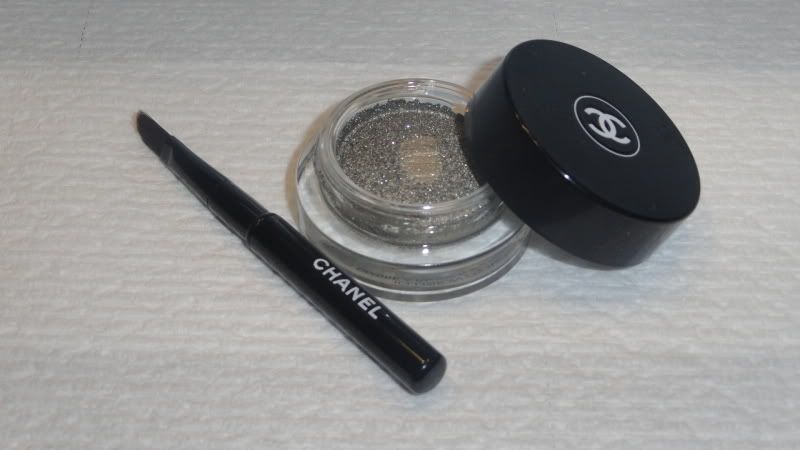 As you can see, I used this before I took a picture. Boo to me! Call it poor planning.
I couldn't find an Armani counterpart in color. Epatant comes off as a cool shimmer green. The closest green color in Armani is #6, which is more of a golden olive color.
Epatant, swatched alone.
Swatched next to Armani's #6, Epatant comes off almost completely silver.
I won't do a smudge test, because you guys already know what the results will be. I like this color though. I think it's a keeper.