Yes yes, I know. I promised to just LOOK and not touch! But I couldn't help it... some of the stuff is LOVELY. I didn't do too much damage. I just got a few things that are not yet widely available, and that I can get the deepest discounts on only at the show.
Paperwork
Kevyn Aucoin Bronzer and Big Powder Brush.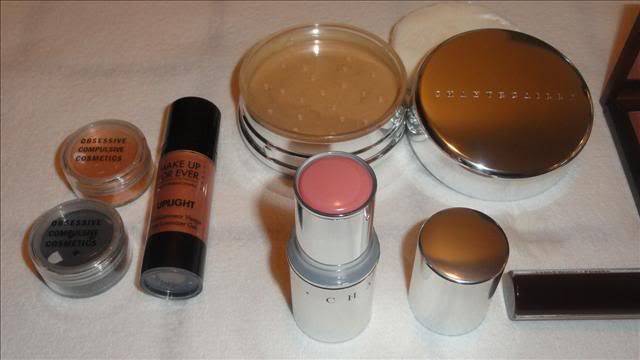 From right to left: Chantecaille Face Powder in Shadow, Chantecaille Aqua Blush in Daring, Make Up For Ever Uplight in #33, OCC shimmer pigment in Hum (top), OCC Shimmer Pigment in Distortion (bottom).
Kevyn Aucoin Bronzer. LOVE! Finally, a bronzer dark enough (and with less shimmer and more pigment) to actually countour around the outside of the face for medium and darker skin tones. 'Bout time! Normally, most bronzers are either too shimmery, too light, or too muddy to get the job done properly. I love this brand all over again.
Chantecaille Aqua Blush in Daring. This is good stuff. I swatched it heavy so you guys can see the color. It's a perfect coral peach, and blends down beautifully: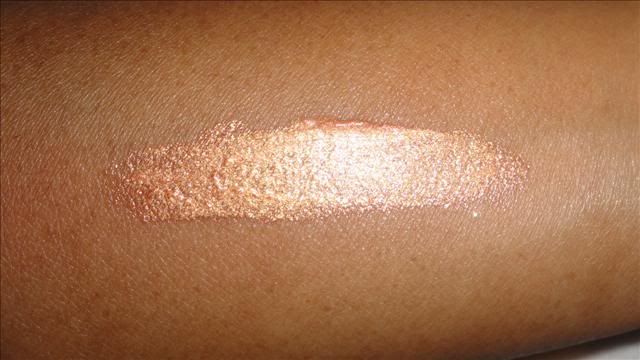 Make Up For Ever Uplight in 33. It's a highlighter for regular use, But I can see this mixed with a bronzer, to boost a foundation, an eyeshadow, or even a lip color. It's gorgeous, and blends down beautifully: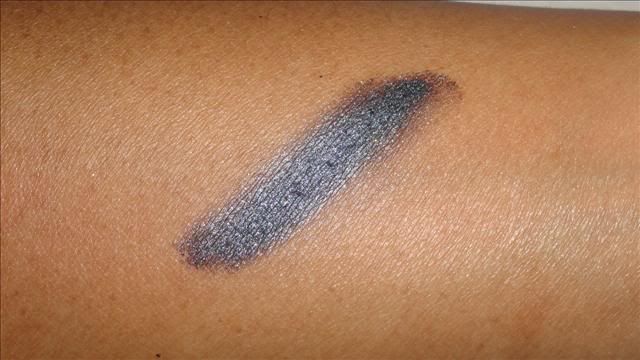 OCC Pigment in Distortion. It's photographing blue, but it's shot through with teal and a bit of black. It's gorgeous. It reminds me of MAC Plummage IN the pot (because when you pull Plummage out of the pot it goes black and muddy).
OCC Pigment in Hum (left). I had the hardest time photographing this pigment. BOO! It's a peach-orange shot through with a fuchsia. Really lovely. In addition to an eyeshadow, this would make a fantastic highlight and a layer in a lip color.
That's it! It's a little haul, but remember... I wasn't supposed to get ANYTHING this time around. lol Ciao for now!